-----------------------------------------------------------------------------------------
Code of Practice for Driving lessons post COVID19.

To all my fantastic pupils, I hope you are keeping safe and well! we will have to follow a new code of practice for the lessons in the future when we begin again.

Before the lesson, I shall try and call or text you as a minimum to confirm that you are fit and well enough to take the lesson. Should you, or any member of your household have any Covid19 symptoms then I shall need you to tell me so we can reschedule the lesson to suit.

Before coming out to the car, would you please wash your hands as prescribed by HMG, with warm soapy water for 20 seconds and please avoid touching where possible anything before leaving home or work.

When you get to the car, I shall provide hand sanitiser and ask you a few general health questions before we get into the car.

Windows will be kept open at all times, so we shall maintain a steady flow of clean fresh air into the car. Air conditioning will not be used as we need to keep a flow of air from outside.

You will be required to bring with you a face mask that you will use for the duration of the lesson. If you wish (you don't have to) you can wear disposable latex gloves. You will of course be taking the mask and the gloves home with you for disposal. You will not be able to bring a bottle of drink to the car with you.

During the lesson I have always been a great believer in making eye contact as much as possible to help communicate an idea or encouragement, this too has to change and I shall be spending more time looking away from you toward the front of the car and will need you to do the same.

Where possible payments for lessons will be made by BACs transfer before the lesson.

Before and after your lesson the car will be cleaned and sanitised as much as is practically possible for all our sakes.

Please acknowledge that you have read and understood the above.

Thank you.

lots of love to one and all

Ali x
----------------------------------------------------------------------------------------------------------------------------------------------------------------------
Welcome to ARROW School of Motoring.
Your Instructor Ali Bridges is a qualified approved driving instructor with over ten years' experience, based in Bexhill-on-Sea. She also covers Battle, Eastbourne and Hastings. Please call or email to book a lesson.
Whether you are a complete beginner, or have already had some driving experience, maybe you would like to train for an advanced driving test or complete the new drivers' Pass Plus scheme, or even just require some refresher or motorway lessons, Ali can cater for your needs.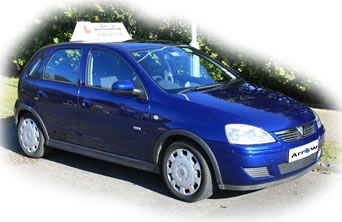 In-car lessons are run 5 days a week and are arranged around your needs and requirements.
Ali offers FREE Starter Packs and mock tests, including preparation for the Hazard Perception Test.
Ali will put the best deal together for you, talk to Ali and see what she can do for you.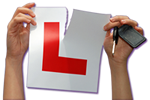 So that you can
TEAR UP THOSE L PLATES !